Nanku Wellness Spa: A Holistic Sanctuary at Punta Islita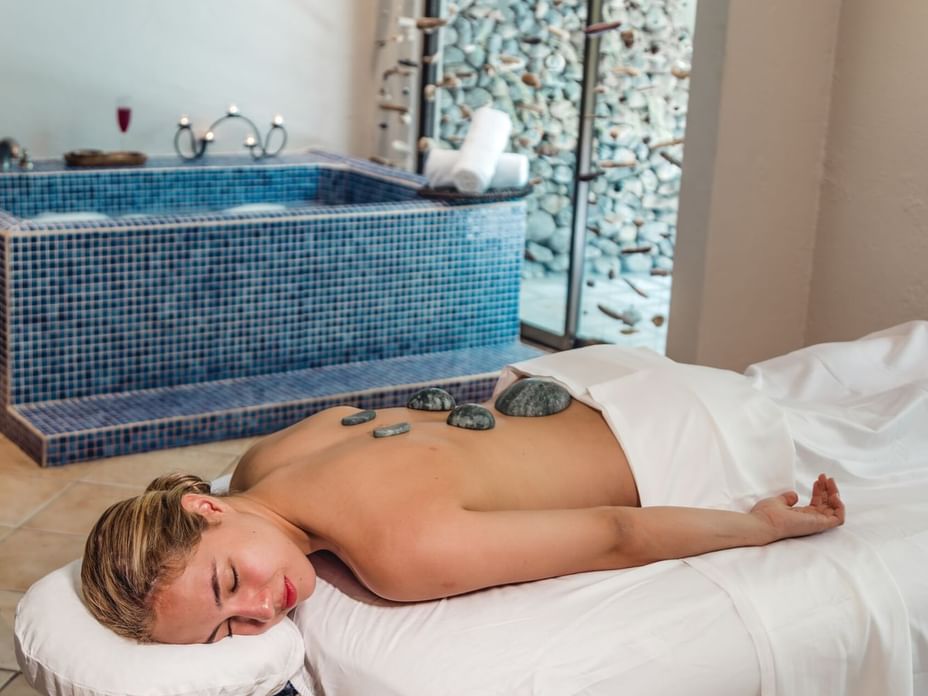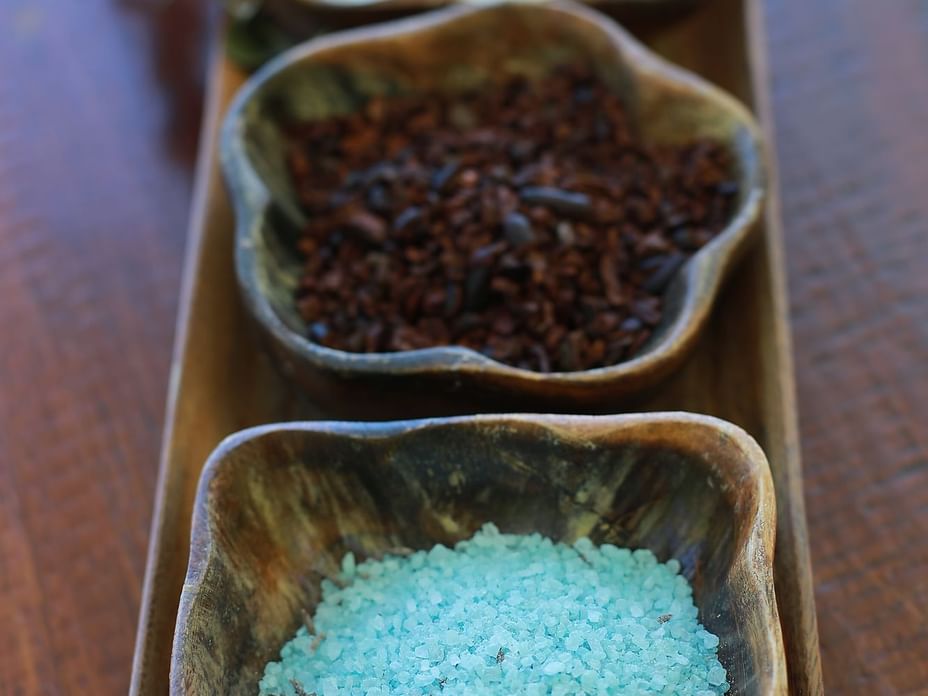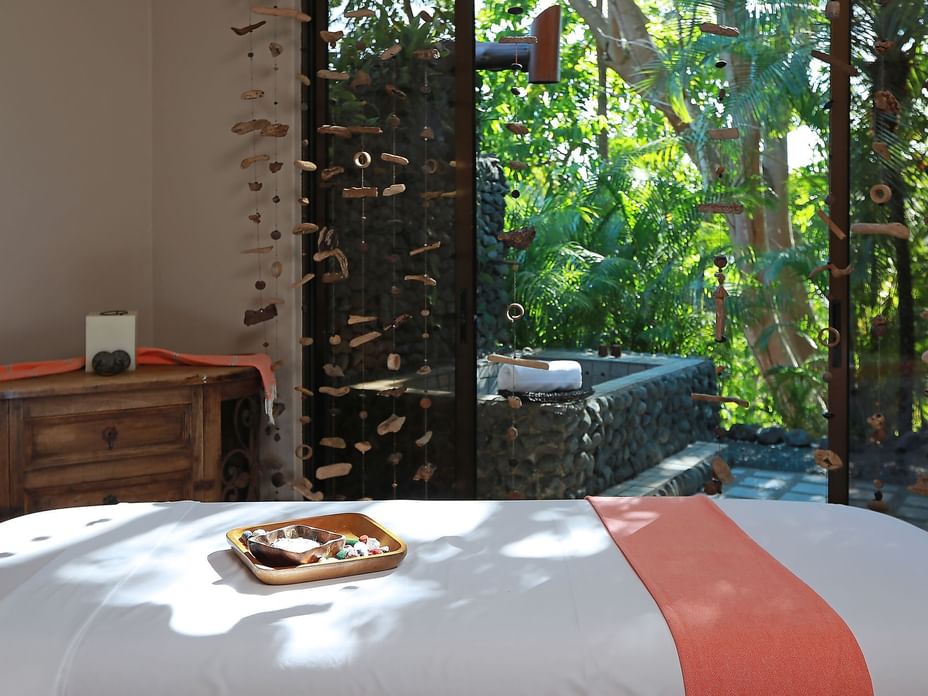 Beyond just offering luxurious accommodation with breathtaking views from every room, Hotel Punta Islita also offers locally sourced cuisine, and top-notch amenities. But what truly sets it apart is its signature Nanku Wellness Spa. The spa offers a range of indulgent treatments and services that draw on artisanal healing rituals inherited from the Chorotega ancestors.
From beauty rejuvenation to sensory experiences, the spa's offerings are designed to promote wellness and relaxation. Set amidst Punta Islita's awe-inspiring surroundings, the resort is an idyllic setting to unwind and immerse oneself in the natural beauty of Costa Rica. So, if you're seeking a Costa Rican sanctuary to recharge your batteries and restore your sense of inner peace, look no further than Punta Islita's Nanku Wellness Spa.
About Nanku Spa at Punta Islita
Nanku Spa at Punta Islita provides guests with an unparalleled experience, drawing on the centuries-old healing traditions of the Nicoyan people to promote holistic healing. Our spa offers a unique blend of relaxation techniques that have been nurtured in this paradise, inspiring a sense of well-being, empowerment, healing, and vitality in each of our guests. Our commitment to providing an authentic Costa Rican experience is reflected in our use of organic products and locally-sourced natural ingredients. Each ritual is tailored to meet the unique needs of our guests and is designed to help achieve a state of balance and transformation.
Our range of experiences invites guests to embrace the Costa Rican wellness and Blue Zone lifestyle, flowing with nature. From massages and body wraps to couples' spa experiences and ancient rituals, our services are designed to cater to individual needs and preferences.
Let's take a closer look at some of the most sought-after spa services at Punta Islita:
Spa Services at Nanku Spa
Facial Treatments

You can hit the "reset button" on your skin and your normal daily facial routine, and renew, and replenish your skin with one of Nanku Spa's facials. Through a comprehensive consultation, our skilled therapists will determine the best approach to meet your unique skin needs. The facial treatment commences with a gentle cleansing tailored to your skin type, followed by a custom mask designed to revitalize and nourish your complexion. Our facials come in 60 and 75-minute options, both providing immediate and noticeable results leaving your skin feeling refreshed, renewed, and replenished.
Body Treatments
Experience profound transformation through Nanku Spa's body treatments, which utilize a unique selection of fruits, clays, and therapeutic extracts from native plants, such as aloe vera, medicinal sea mud, cacao, and papaya.
Providing deep waves of holistic balancing at this sanctuary by the sea, perhaps one of the most traditional yet inspirational treatments is Balneotherapy, where you can immerse yourself in a botanical bath by yourself, or with a partner. You can choose from blends such as goat's milk, chamomile, and lavender or mint, eucalyptus, and rosemary for your balneotherapy bath.
And for everyday exotic vibes, guests can also energize themselves with an open-air beauty treatment while enjoying the beautiful surroundings of the spa's outdoor setting.
Massages
At Nanku Spa in Costa Rica, we understand that each of our guests has unique needs and preferences. That's why our therapists draw upon their extensive training and expertise to offer a truly transformative experience.
We offer a variety of massages, including Swedish, Deep Tissue, and Hot Stone massages, as well as sacred experiences like Jade and Stone Therapy inspired by the pre-Columbian era, Japanese Shiatsu, and Thai massage.
Working with intuition and Mother Nature, all products used in the spa have been carefully selected, with many showcasing local ingredients designed for relaxation. Come and experience the magic of our massages and let us help you achieve a deeper sense of relaxation and rejuvenation.
Rituals
Experience the transformative power of our rituals at Punta Islita's Nanku Spa. Each ritual is a journey of self-care that opens up a portal to the earthly realms of Nicoya and the mystical senses within yourself. Our Curime ritual combines a botanical bath, exfoliation, body wrap, and hypnotic head massage to leave you feeling renewed and refreshed.
For couples seeking to reignite their connection, our Nanda and Nicoa ritual offers a 105-minute experience of authentic blue corn body polish followed by a massage with hot organic honey. Alternatively, the Nosara ritual offers a 150-minute journey, including a sea-salt foot soak, signature couple's massage, and a relaxing facial.
At Nanku Spa, we believe in healing holistically, and our rituals are carefully crafted to calm the body and mind, providing a personalized experience that leaves you feeling balanced and blissful. Come and discover the essence of our rituals and reconnect with your inner self.
Treatments for the Mind
Experience ultimate relaxation with our treatments for the mind. Indulge in the Shirodhara Ayurvedic treatment, a healing back, neck, and shoulder massage followed by a gentle stream of hot honey and copaiba oil poured over your forehead and your third eye. This treatment offers a truly transformative experience, as the oils soothe your senses and the steady flow brings you into a state of deep relaxation. Alternatively, immerse yourself in our sound healing ritual, where Tibetan singing bowls are placed on your body's energy points, bathing you in balancing sound vibrations and awakening inner peace. Both treatments last 45 minutes, and are sure to leave you feeling relaxed and restored.
Nanku Wellness Spa: Harnessing The Power Of Costa Rican Nature, And Beyond
Nanku Wellness Spa offers an opportunity to discover a deeper level of relaxation and rejuvenation through a variety of healing modalities that draw on the wisdom of the Nicoyan people and the power of Costa Rican nature. Our skilled therapists will help you connect with your soul's energy, allowing you to bloom from the inside out.
Surrender to your curiosity and experience the spa services at Punta Islita. Book your appointment today and discover the ultimate wellness getaway!