Indulge in Nature´s Purest Serenity: Discover the Enchanting Villas at Hotel Punta Islita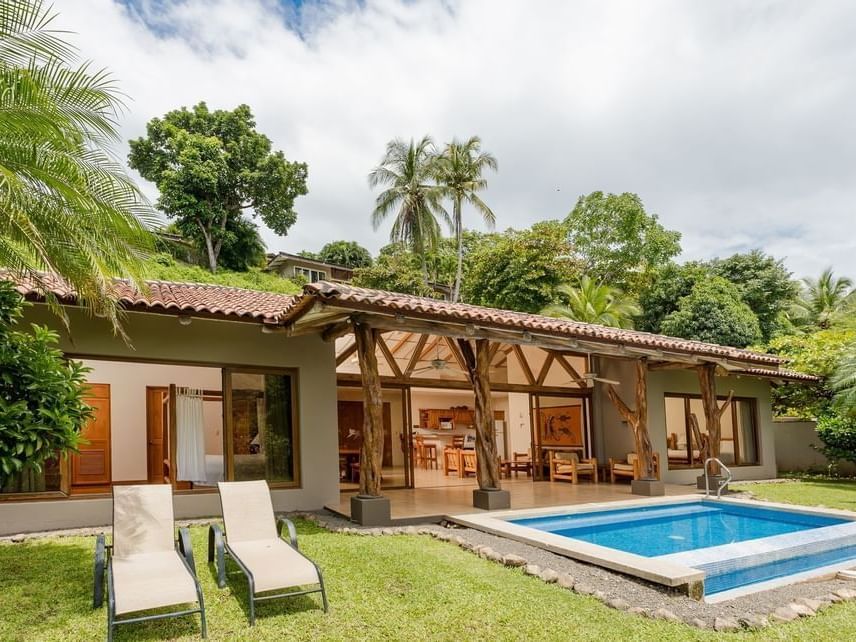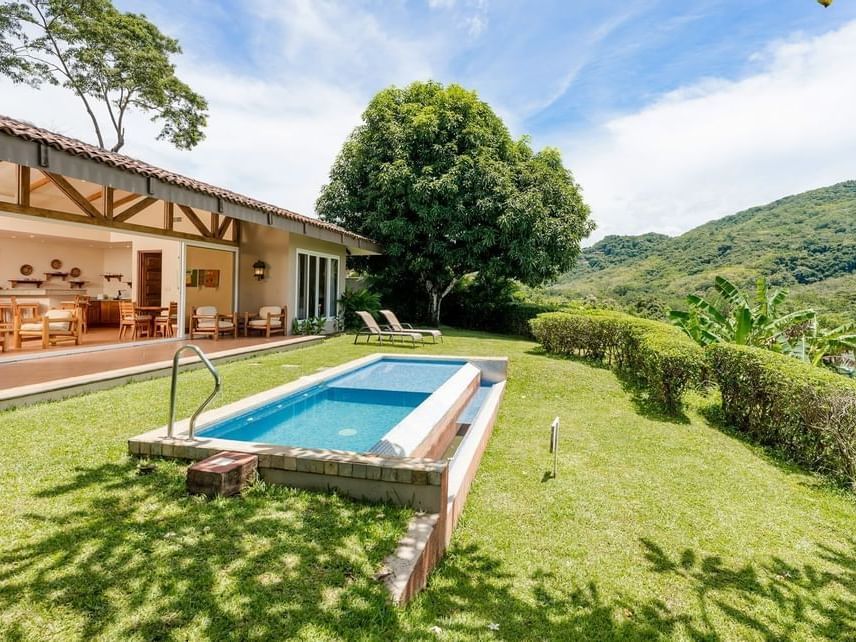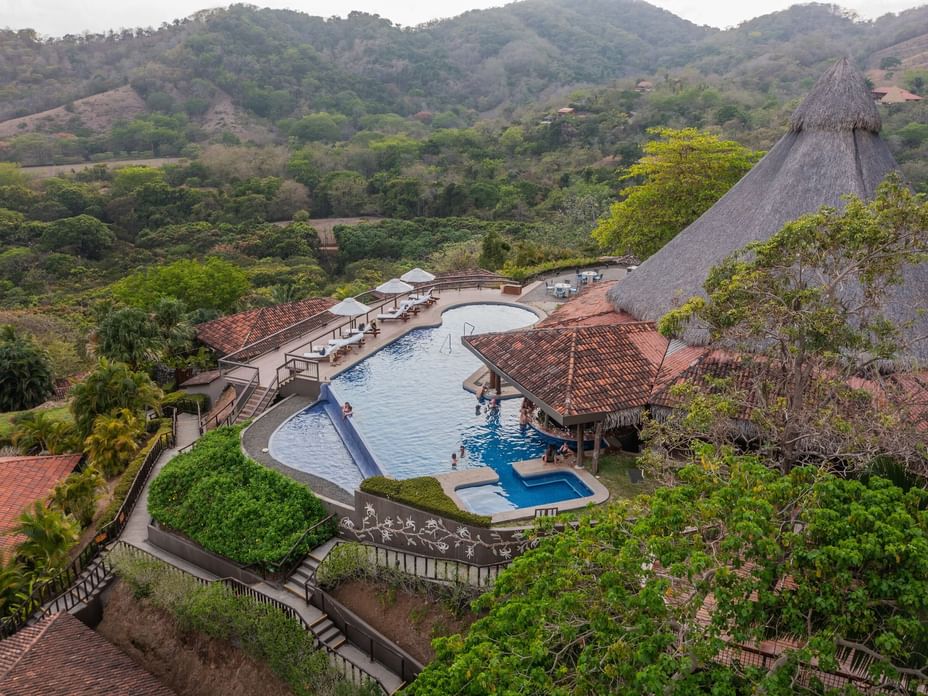 A Costa Rican Paradise of Rustic Charm
The villas at Hotel Punta Islita are a testament to the true soul of Costa Rica with its warm and thoughtful design. Each villa is an individual sanctuary, carefully positioned to provide privacy and magnificent views of the lush Guanacaste landscape. The architecture effortlessly combines modern elements with traditional Costa Rican aesthetics, creating a sense of understated elegance. The interiors are adorned with locally inspired artwork and furnishings, reflecting the rich cultural heritage of the region.
Unparalleled Comfort and Amenities
From Almendros to Colibri to Pochote, the essence of nature is exalted in the names of the Punta Islita villas. Stepping into one of the villas, you will instantly feel a sense of comfort and relaxation enveloping you. The spacious living areas are tastefully decorated with Costa Rican wood-crafted sofas and chairs, inviting you to unwind and rejuvenate. The bedrooms are havens of tranquility, featuring large panoramic windows for a breezy and bright ambiance and top-of-the-line plush beds to set you up for perfect restful nights.
The villas also have large outdoor living spaces to sit out and relax while enjoying Costa Rica's tropical beauty. Your private plunge pool makes a Punta Islita villa the perfect escape from the mundane. The extended garden terraces bring in the most spectacular views; surrounded by dense rainforests, shimmering ocean waves, and bright, colorful creatures, the villas at Hotel Punta Islita offer a front-row seat to nature's spectacle, inviting you to embrace a slower pace of life and reconnect with your inner self.
Large Family Vacations or Mini Retreats with Friends
The spaciousness and versatility of the villas at Hotel Punta Islita make them an ideal choice for large family vacations. With multiple bedrooms and expansive living areas, these accommodations ensure that everyone has ample space to unwind and spend quality time together. Children can play freely in the gardens, while adults can relax on private terraces or take a refreshing dip in the villa's private plunge pool. The fully equipped kitchens allow families to prepare meals together, fostering a sense of togetherness and creating cherished memories that will be treasured for years to come. And for those seeking a rejuvenating escape with friends, Punta Islita´s villas provide an intimate and exclusive setting. The secluded nature of the villas allows for uninterrupted bonding and relaxation. Lounge in hammocks amidst lush gardens, sharing laughter and stories, or gather around the private pool for a refreshing dip and delightful conversations. The serene ambiance and breathtaking views create the perfect backdrop for intimate moments, making your mini retreat an unforgettable experience.
Costa Rica villa living will deliver privacy and serenity to your doorsteps!
Activities and Adventures Aplenty
While the villas at Hotel Punta Islita offer an idyllic retreat, the resort also provides an array of activities and adventures to satisfy your desire for exploration. Embark on thrilling zip line tours through the rainforest, partake in horseback riding adventures on the beach, or early morning birdwatching expeditions. Or immerse in the local culture by taking a Tico cooking class or head to the Punta Islita Museum to craft souvenirs using regional elements. For those seeking relaxation, the hotel's spa offers an array of rejuvenating treatments that will transport you to a world of blissful tranquility.
Hotel Punta Islita's villas stand as a testament to the perfect blend of natural beauty, comfort, and Costa Rican charm. From the breathtaking ocean views to the impeccable service, every aspect of the villas is designed to provide an unforgettable experience. Whether you seek a romantic getaway, a family vacation, or simply a serene solo retreat in nature, these villas offer the perfect backdrop for an unforgettable experience. So, go ahead and indulge yourself in the tranquility of Hotel Punta Islita's villas, and let yourself be swept away by the magic of this extraordinary destination. Bottom of Form