Hotel Punta Islita: The Perfect Wedding Venue for an Unforgettable Celebration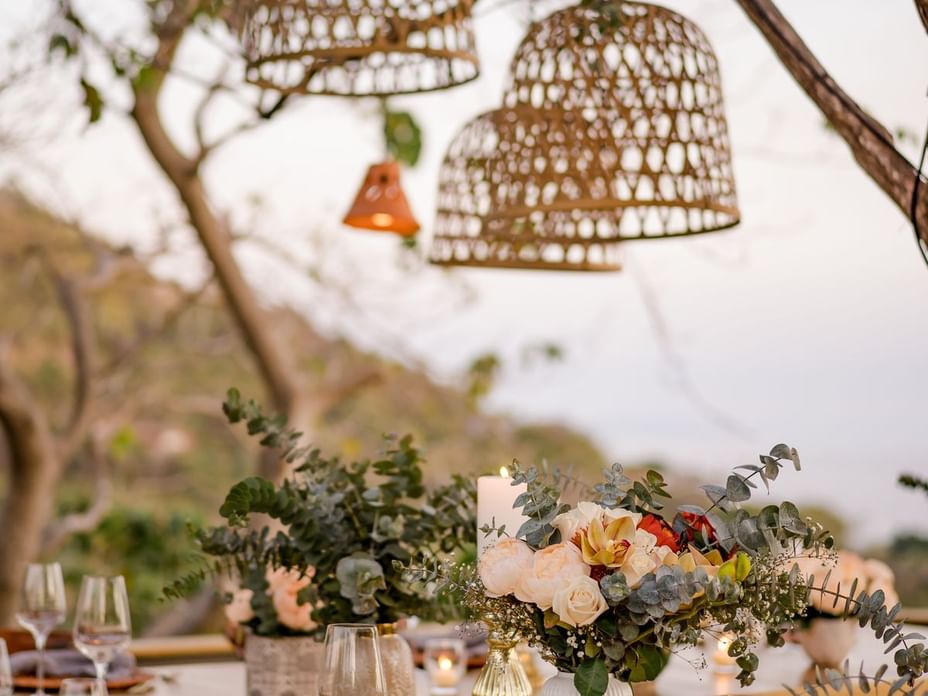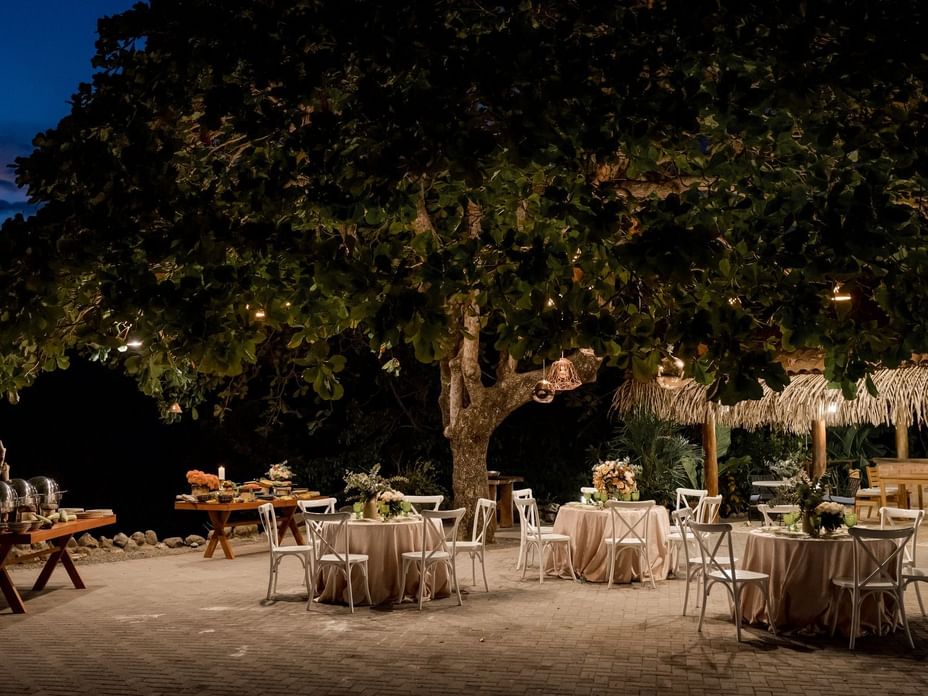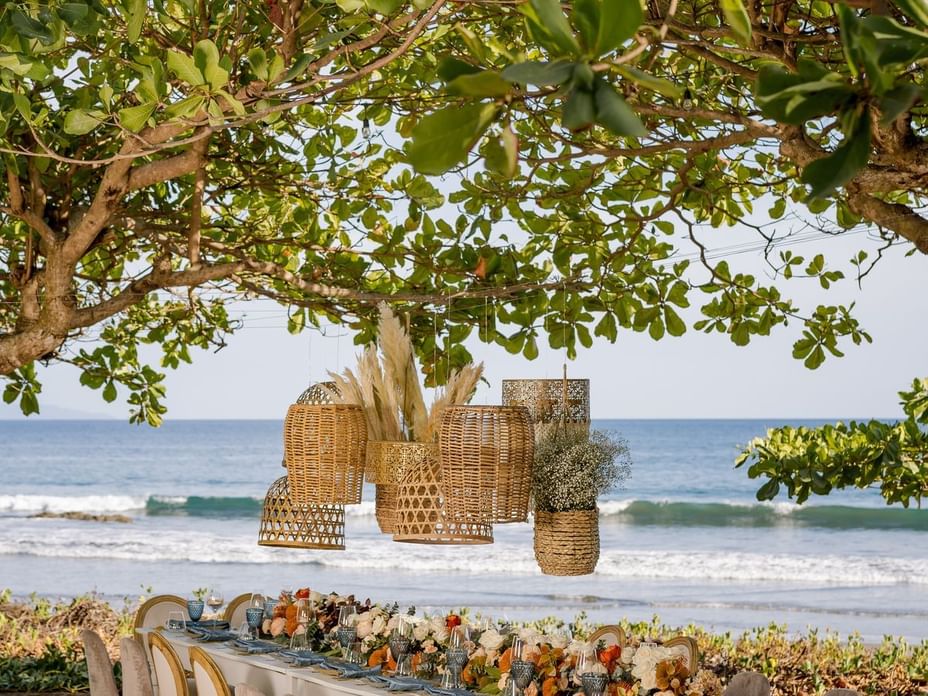 Private Villas
Immerse yourself in Pura Vida luxury as you celebrate your wedding in one of the private villas at Hotel Punta Islita—the perfect answer for couples seeking privacy and exclusivity. Hotel Punta Islita offers a collection of luxurious private villas; these spacious and elegant accommodations are the idyllic setting for intimate wedding celebrations. With the option for an exquisite garden set up overlooking the stunning Guanacaste coastline, your guest will feel the warm embrace of love in every detail. These secluded retreats offer the perfect blend of elegance and rustic charm, with spacious living areas, beautifully designed bedrooms, and private terraces that provide stunning views of the surrounding landscapes. Each villa boasts its own private pool, allowing you to relax and indulge in complete privacy. With personalized service and attention to detail, the hotel's dedicated staff will work closely with you to ensure that every aspect of your wedding day is tailored to your desires.
Beach Weddings in Paradise
What could be more romantic than exchanging vows with the rhythmic sound of the waves in the background? Hotel Punta Islita offers stunning beach wedding sites that create the perfect backdrop for your oceanfront ceremony. With its pristine sandy beaches and panoramic views of the Pacific Ocean, you and your guests will be captivated by the energy of Costa Rica's untamed beauty. After the ceremony, continue the festivities with a beachfront reception, where you can dine and dance under the stars, creating memories that will last a lifetime. The resort's experienced wedding planners will assist you in creating a customized beach ceremony, from arranging the seating and decorations to coordinating with vendors for a seamless celebration.
Whether you choose an intimate gathering or a grand affair, the beach wedding sites at Hotel Punta Islita offer versatility and natural beauty, allowing you to create the wedding of your dreams.
Intimate Garden Gatherings
A picture-perfect option for exchanging your vows in Hotel Punta Islita is amidst the lush greenery and vibrant tropical foliage. The resort offers an intimate garden with a tree platform, a cozy and magical space with wicker lanterns hanging from the branches. This unique setup glimpses of a true fairytale-like atmosphere for your wedding celebration. The awe-inspiring views from the top create the perfect ambiance, a serene and romantic backdrop of exquisite beauty. This space is ideal for a small, intimate gathering.
A whimsical garden ceremony at Hotel Punta Islita is meticulously designed to create an ethereal feel for your special day. As you walk down the aisle, surrounded by the verdant foliage of the Guanacaste rainforest, you and your partner will be immersed in the beauty of nature. The fragrant scent of tropical flowers and the cheerful sight of the red macaws will add an enchanting touch to your ceremony.
In conclusion, Hotel Punta can bring an indelible stamp of Costa Rica's beauty to your special day. From charming architecture to first-class gastronomy Hotel Punta Islita caters to the unique vision of each couple, creating a truly personalized experience. Whether you dream of a barefoot beach ceremony, an intimate garden affair, or a grand celebration overlooking the ocean, there is an array of customizable wedding packages to make it happen. The natural beauty, warm hospitality, and authentic Costa Rican ambiance make Hotel Punta Islita the ideal destination for couples seeking a wedding beyond their wildest dreams. So, why settle for anything less than extraordinary? Say "I do" at Hotel Punta Islita and embark on a lifelong journey of Puro Amor!