Hotel Punta Islita's Adventure Activities
The most stunning destinations in the world.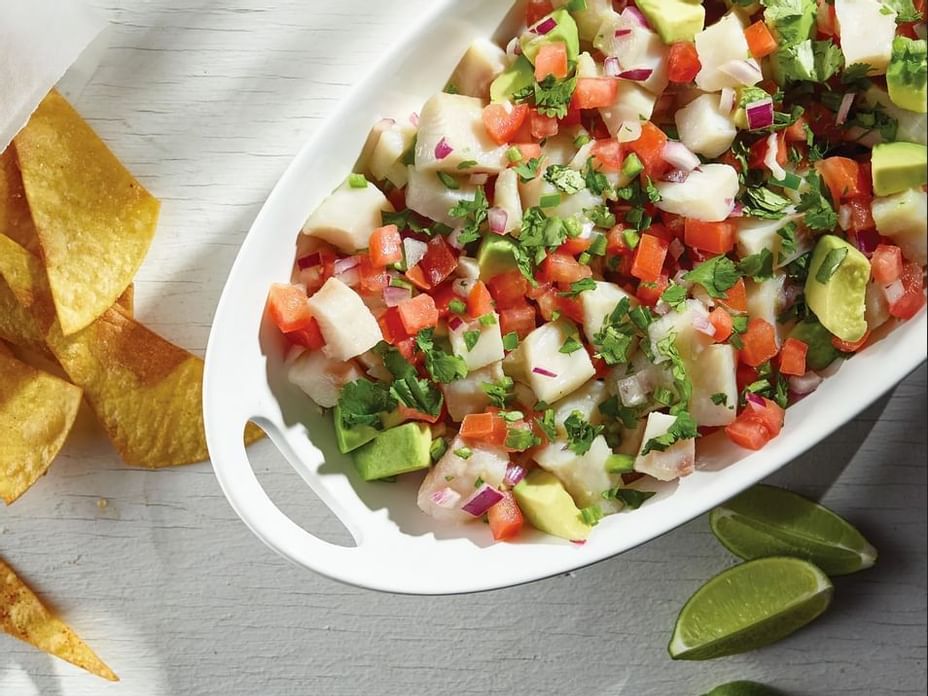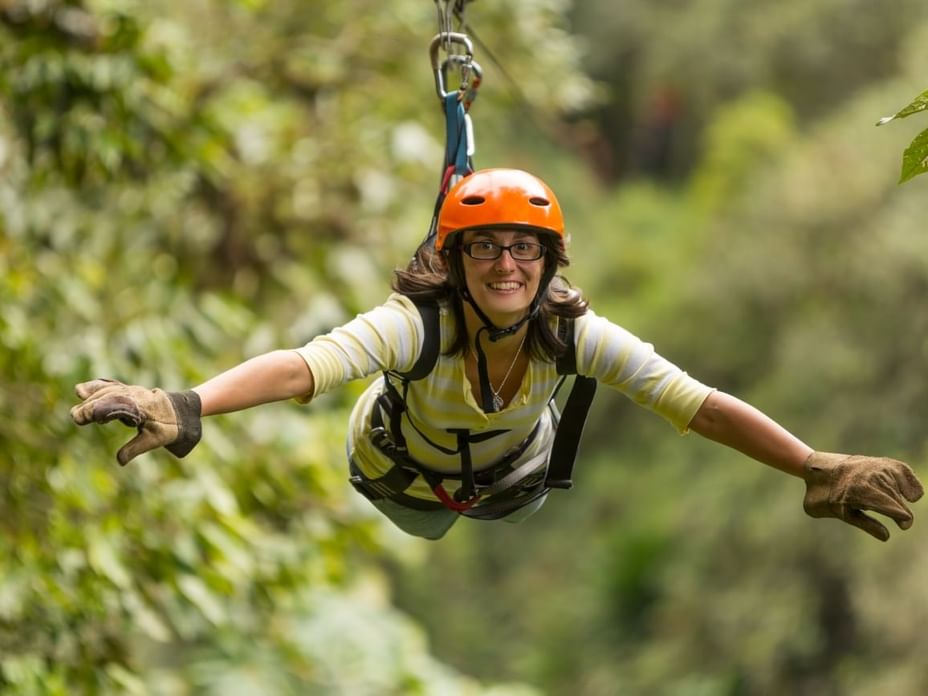 Hotel Punta Islita's Adventure Activities
Looking for adventure in breathtaking natural beauty? Look no further than Hotel Punta Islita in Guanacaste, Costa Rica, a luxurious gem in the Marriott Autograph Collection of Hotels. Surrounded by lush tropical rainforests and pristine beaches, this wellness retreat offers an array of complimentary eco-adventures and cultural activities. From ziplining through the jungle and horseback riding along the beach to nature walks and cooking classes, there's something for everyone at Hotel Punta Islita. So, pack your bags and join us on an exciting journey in one of the most stunning destinations in the world.
Brief Overview of Hotel Punta Islita
Hotel Punta Islita is an off-the-beaten path resort that offers a harmonious blend of comfort and adventure. The luxury eco-conscious resort is nestled amidst nature, offering a unique getaway experience. Each room is designed in rustic style with a focus on sustainability, and guests can indulge in a range of amenities, including gourmet dining, outdoor wellness activities, and a top-notch spa. Situated in the heart of Costa Rica's breathtaking scenery, you'll have endless opportunities for hiking, wildlife encounters, art projects, and traditional cooking classes. With easy access to the Macaw Recovery Network, the Camaronal Sea Turtle Refuge, and nearby beach towns, every visitor will find something to love. Read on to discover more about the activities offered at this incredible resort.
Adventure Activities at Hotel Punta Islita
Nature Walks
Punta Islita is a nature-lover's paradise and Hotel Punta Islita offers breathtaking guided nature walks for visitors to explore the surrounding rainforest. The walks are led by an experienced local guide who is knowledgeable about the flora and fauna of the region. During these hikes, you can explore the lush, verdant forests filled with towering trees that reach for the sky and spot exotic birds, lizards, and other animals that call the rainforest home. You may also be lucky enough to see a monkey, a colorful macaw, or a majestic eagle flying overhead. Choose from the Morning Hike, Islita Hike, or Dusk Hike. The beauty of the rainforest is truly awe-inspiring, and visitors will find themselves captivated by the sheer magnificence of the natural surroundings.
Cooking and Mixology Classes
For those interested in learning new skills, Hotel Punta Islita offers cooking and mixology classes. Guests of the hotel can participate in hands-on Tico cooking classes that are taught by an expert chef and learn to craft a tasty cocktail in the hands of our experienced mixologist. These classes are designed to provide a fun and interactive experience for those who want to learn how to prepare traditional Costa Rican dishes and learn the art of mixing tropical cocktails.
Horseback Riding
Embark on a horseback riding experience in the heart of Costa Rica, and embrace the spirit of a true cowboy. Immerse yourself in the breathtaking beauty of the region as you ride along winding trails surrounded by the tropical forest and mountains, and end at a stunning beachfront oasis. Whether you're a nature enthusiast or an animal lover, our horseback riding excursions are the ideal way to connect with the wild beauty of this magnificent country. So, saddle up and ride towards adventure!
Zip-Lining
One of the highlights of the hotel's adventure offerings is zip-lining. Get ready for an adrenaline rush with our Canopy Zip-Line experience! Soar through the treetops and enjoy a bird's-eye view of the lush rainforest below day or night. This eco-adventure is perfect for thrill-seekers who want to make memories and get some Insta-worthy photos to share with their followers.
Birdwatching
Join us for a leisurely bird-watching walk along our trails. With a rich variety of tropical species, it's a paradise for bird enthusiasts and photography lovers alike. So be an early bird and catch the best sightings of the day!
Off Resort Activities
Sea Turtle Expedition
Embark on an exciting Sea Turtle Expedition at the Corozalito. Observe baby sea turtles as they take their first steps into the ocean (seasonal from July to November). This guided tour takes place on Corozalito Beach, a 15-minute drive from Hotel Punta Islita; here, you will witness these adorable creatures and learn about their biology, behavior, and conservation efforts gaining a deeper appreciation for mother nature's cycles of life.
Monkey Quest
Are you ready to monkey around and have a wild good time? Buckle up for a scenic 4x4 ride and get ready to watch these playful creatures in their natural habitat. Monkey Quest is a classic Costa Rican experience that you won't want to miss. Keep in mind that monkey sightings are likely, but not guaranteed.
Mangrove Kayak
Get lost in a world of nature with our Mangrove Kayak experience. Paddle through a maze of dense vegetation in a serene mangrove setting, adjacent to a secluded beach. Immerse yourself in the tranquil surroundings and escape into a moment of peace and calm.
Blue Zone Circuit
The Blue Zone Circuit is a journey to uncover the secrets to longevity. Discover the charming towns, stunning landscapes, and beautiful beaches surrounding Punta Islita. During this tour, you will have the opportunity to shop for local products and sample regional cuisine, all while learning about the traditional rural lifestyle in Guanacaste and what makes it a Blue Zone region.
Macaw Recovery Network
Experience the beauty of wildlife at the Punta Islita Wild Macaw Reserve, just a 5-minute drive from Hotel Punta Islita. The network's mission is to protect endangered parrot populations, ​​particularly the Scarlet Macaw. By visiting the reserve, you'll get a first-hand look at the restoration efforts and your donations will directly support the mission of the network. Thanks to these efforts, the Scarlet Macaw population in the Islita region has been successfully restored and can now be seen flying and adding vibrant colors to the skies.
Classes at Museo Islita
This small museum located in the town of Punta Islita sells art inspired by life in the village and has a gallery to peruse. They also offer several classes throughout the week including Candle Art, Keychain Making and lessons in making delicious Mazamorra.
Hotel Punta Islita in Costa Rica offers an unparalleled adventure experience for those seeking thrills and excitement. From ziplining through the lush jungle canopy and horseback riding to kayaking along the mangrove and taking cooking classes, the hotel offers a range of activities that are sure to satisfy every type of traveler. Hotel Punta Islita will make your next trip unforgettable. Book your stay today and get ready for the adventure of a lifetime!