Costa Rica Spa Resort
Indulge in a relaxing experience in the costa rican jungle
Discover the perfect place to enjoy wellness and relaxation steeped in the natural essences of Costa Rica. Embedded in lush tropical gardens, Hotel Punta Islita's Nanku Spa is home to pampered wellness. From the moment you are greeted with a relaxing cup of just-brewed herbal tea, you will feel the soothing warmth of its homelike ambiance, reflecting Costa Rica's legendary hospitality and heartfelt friendship.
Opening Hours
Indoor Spa: 8:00 am to 8:00 pm
Beach Spa: 1:00 pm to 5:00 pm
*Appointments are must. To ensure availability we recommend scheduling one day in advance.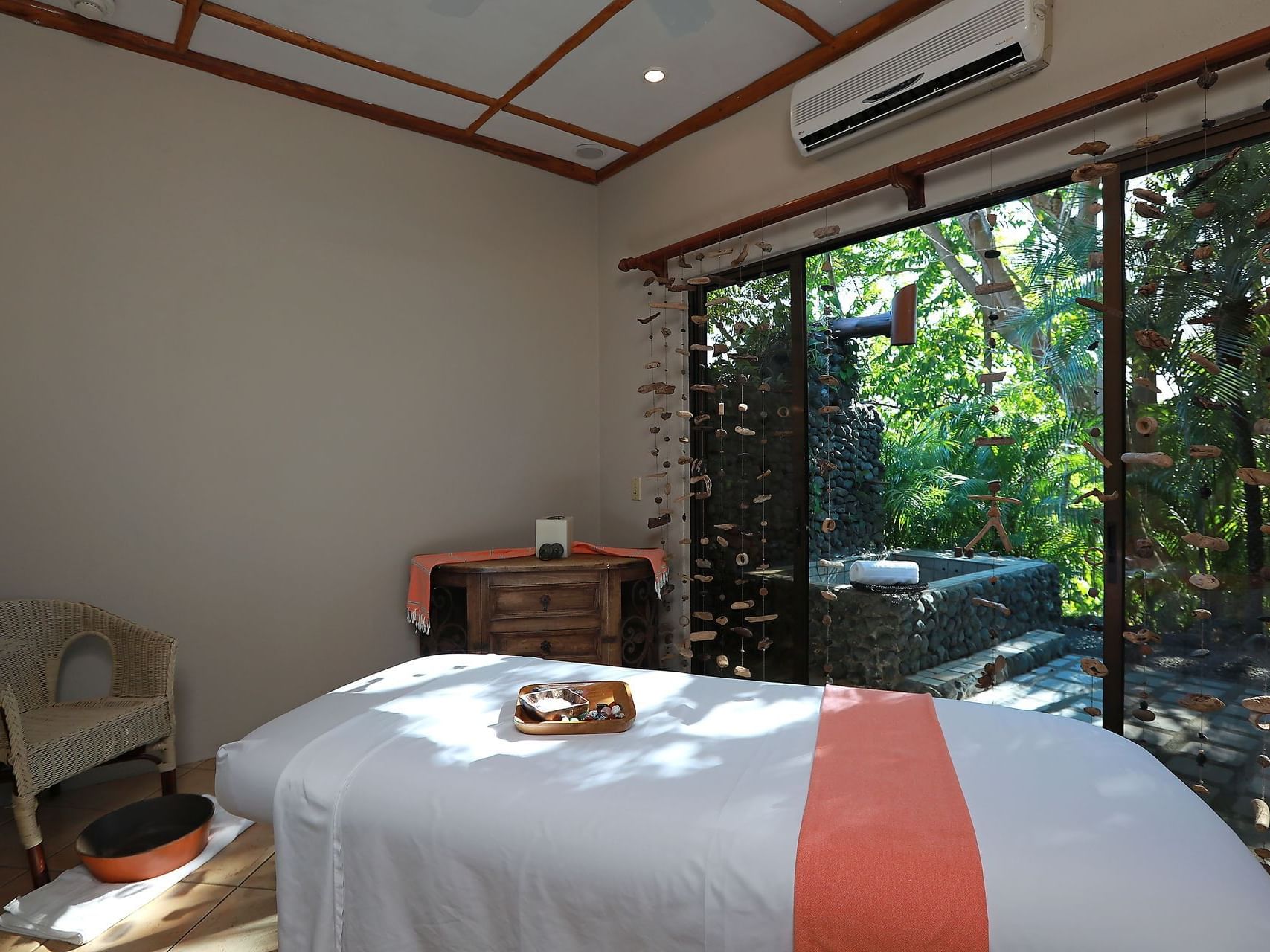 Artisanal treatments - Ancient healing
We have designed a unique synergy where they share a fusion of the relaxation methods that have been cultivated in this paradise thanks to its healing energy.
Read more