Tasting the Flavors of Punta Islita: A Guide to the Resort's Culinary Delights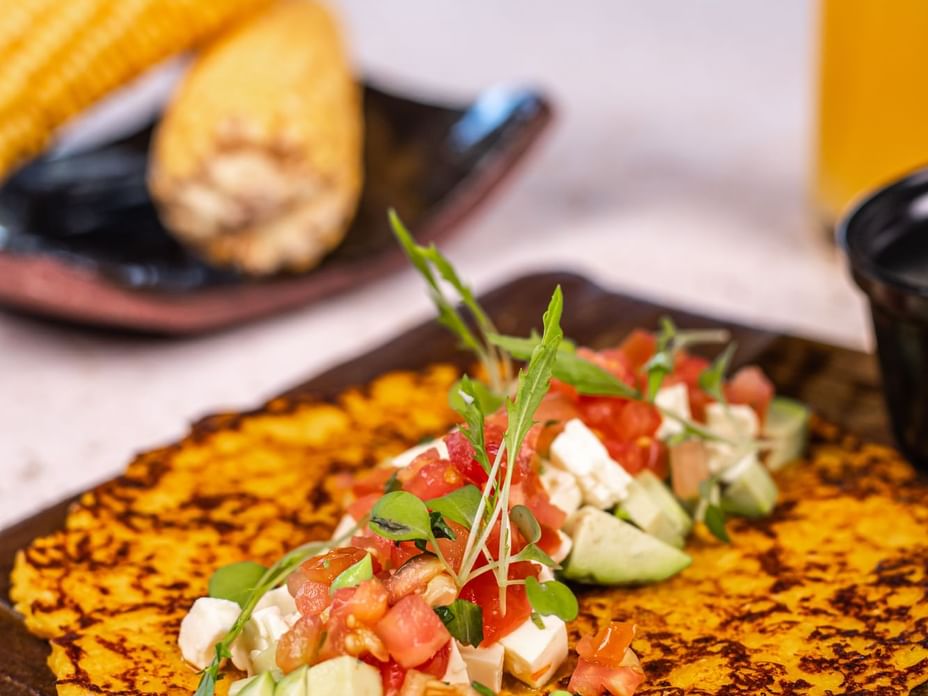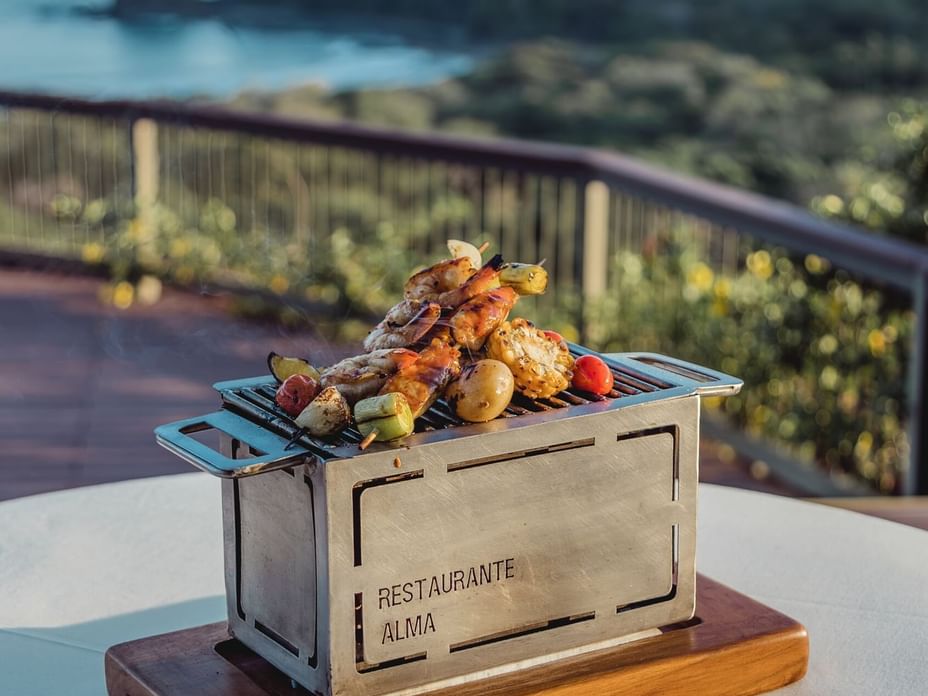 Hotel Punta Islita shares its Blue Zone life principles with the world by honoring the connection between food, the planet's resources, and community. Nicoya, Costa Rica, is one of the 5 Blue Zone regions in the world, which means the locals here have cultivated a life filled with the ingredients for a long, happy life. One of these main ingredients is following a healthy diet of meals prepared with love and seasonal local ingredients. A concept Hotel Punta Islita has integrated flawlessly into its outstanding KM0 cuisine. Community is also an essential part of the well-living equation. The ties to the community are a vital part of the hotel's identity. So, it is no surprise that traditional Costa Rican recipes have made their way to Punta Islita's kitchen through generations.

Hotel Punta Islita´s culinary experience; Alma Restaurant & Aura Beach Club
Alma Restaurant embodies the soul of Hotel Punta Islita; located in the hotel's main quarters in front of the sleek infinity pool and surrounded by the beautiful scenic Guanacaste shoreline. Alma's al fresco dining atmosphere gives it a serene yet elegant setting. Its curated menu is a creative offering of some of the country's most talented chefs headed by its award-winning culinary director, Randy Siles. With a vibrant selection of Costa Rican cuisine and reinvented classics, there is something for everyone's taste. A memorable evening dinner at Alma invites you to start with a grilled octopus with potato mochi topped with a creamy chipotle aioli or a 24-hour braised pork belly served with coconut-apple foam infused with lemongrass mojito, perfect appetizers to open your curiosity for what is to come next.
The menu's main course catch-of-the-day selection is always a good pick. The agro-marine concept is on full display, with dishes prepared using fresh seafood sourced from the region. From grilled jumbo prawns skewers, served with lime-parsley clarified butter, charred seasonal vegetables, and mashed potato, to an exotic ceviche made with freshly caught fish marinated in passion fruit, tiger's milk, turmeric, fish scale salt and served with crispy rice and grilled baby corn. The exquisite options also include different proteins cooked on a traditional grill. Alma is open for breakfast, lunch, and dinner.
Aura Beach Club is all about freshness, from seasonal cuisine to beachfront charm. The relaxed tropical ambiance perfectly complements the fantastic food you will savor at Aura. Casual yet delicious, the menu is bursting with bright flavors infused into crowd favorites such as gourmet grilled angus burgers served with rosemary-cajun fries, crisp salads made with garden herbs, or make-your-own oven brick-oven pizza. However, if the beachy breeze has you craving mouthwatering seafood, you can't miss the fresh catch specialties on the menu. Fabulous dishes such as octopus ceviche over toasted rice or a yellowfin tuna agro-marine poke bowl. Aura Beach Club is open for lunch while you soak in the Guanacaste rays by the family pool, a bonus treat while hanging out at Aura is seeing red macaws flying from tree to tree.
Cooking lessons for the soul
Another way to delve into the tastes of Punta Islita is by taking a specialty cooking class. The always popular Tico cooking lessons teach you the art of making a great ceviche using a secret blend of Costa Rican spices. Or, if your adventurous cooking spirit wants more culture, making Mazamorra will take you on that journey. You will not only have the opportunity to prepare this delicious corn beverage dessert but will learn all about the region´s ancestors, the Chorotegas, and how they considered people to be children of the corn. Embracing local traditions is one of the best ways to create meaningful and tasty memories.
When you travel and see the world, your senses become awakened as they bring out your liveliest version. While the tropical surroundings and the diverse wildlife of Costa Rica steal the heart of many, it is in the details found when you slow down, get to know its people and their traditions, and savor the flavors of its sustainable cuisine that will truly immerse you in the Pura Vida experience.