Discovering Punta Islita's Luxury Accommodations
An Overview of the Retreat.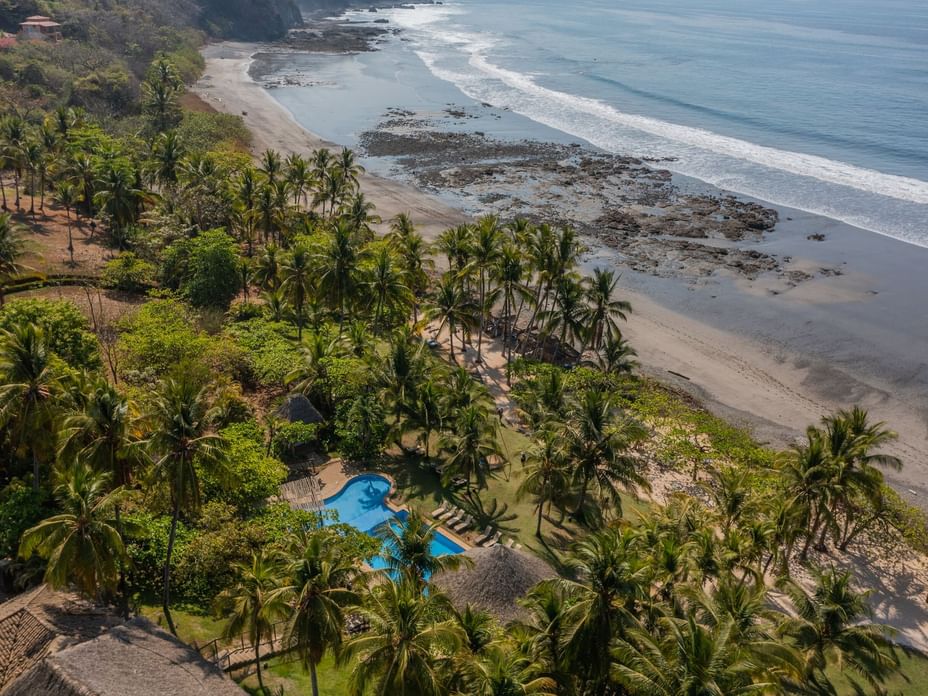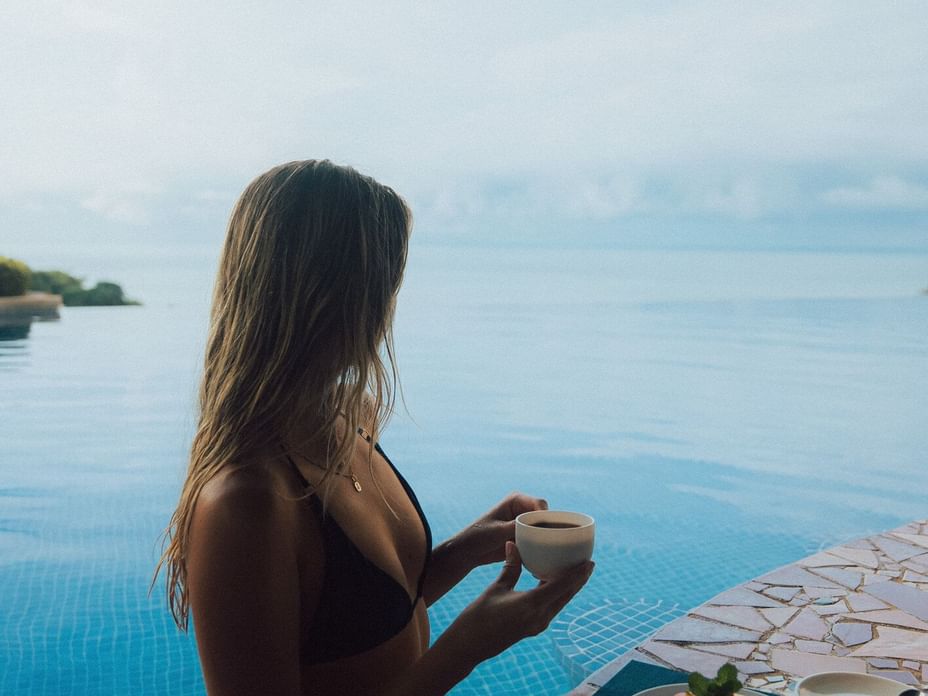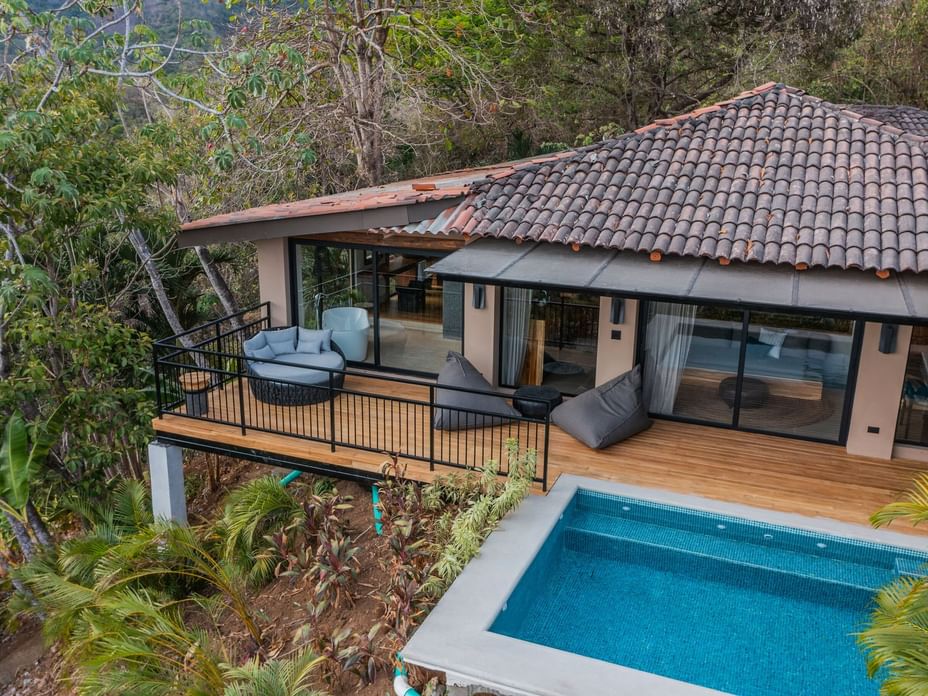 Experience Tranquility in Nature
Seen from above, Punta Islita blends seamlessly with the luscious rainforest that surrounds it. Nestled in a secluded ocean cove, the resort is a peaceful retreat that allows you to reconnect with nature and revitalize your spirit. When you witness the sun rise over the gorgeous beach from Punta Islita's luxury accommodations, you can feel the bustling rainforest come to life as the rich bounty of biodiversity in the surrounding canopies begins to sing. The resort prides itself on its dedication to sustainability, as the eco-lodge works to sustain its delicate relationship with the surrounding habitats, which is evident everywhere you look.
Indulge in the Ultimate Luxury Accommodations at Punta Islita

Experience the epitome of luxury with Punta Islita's range of breathtaking accommodations. From beachfront to secluded private villas and bungalows, this eco-friendly resort offers an unparalleled level of comfort and elegance. Each welcoming and spacious room is a private sanctuary, inviting you to immerse yourself in the natural beauty of Costa Rica.
Choose from a selection of eco-charming rooms, suites, and villas, each one more inspiring than the last. The resort offers one- and two-bedroom Junior Suites, Superior one- and two-bedroom suites, a Honeymoon Suite for couples, and two- and three-bedroom villas. The villas feature a full kitchen, indoor and outdoor living and dining areas, an infinity-edge plunge pool, landscaped gardens, and a private terrace.
The Deluxe King Room, with its partial ocean view and open terrace with hammock, is the perfect place to relax and unwind. The Junior Suite boasts an ocean view and a private deck with an outdoor whirlpool, while the Junior Suite Premium features a four-poster King canopy bed and a private garden with a premium plunge pool. The Standard Double Room, with two double beds and a private terrace overlooking the lush rainforest, is ideal for friends traveling together.
The earthy and calming interiors feature floor-to-ceiling windows that merge indoors and out, and comfortable outdoor furniture provides the perfect place to relax and soak up the views of this beautiful Costa Rican paradise. Whether you're relaxing in a hammock, swaying to the rhythms of the Guanacasta coastline, or taking a dip in your private plunge pool while gazing out at the dense tropical rainforest, you'll feel rejuvenated and refreshed.
Punta Islita's luxurious accommodations provide the perfect setting for solo travelers, friends, families, or couples seeking a romantic getaway. With multi-room options available, the resort offers an intimate connection with nature that nurtures your mind, body, and soul. The comfortable and stylish accommodations set the stage for the many adventures and activities that await you during your stay.
Explore Adventure and Relaxation
At Punta Islita, there's something for everyone. If you're seeking relaxation, the hotel's Nanku Spa offers romantic couple's spa days and individual healing practices using the artisan ancestral healing philosophy passed down by the Chorotegas ancestors.
If you're more adventurous and seek to experience the great scenery of Costa Rica, there are many adventure activities available. Whether it's hiking up to the hills and zip-lining through the dense canopy, horseback riding along the beach, or surfing on the challenging waves, there is plenty to be done outside! Finally, there's nothing better than finishing your day off with fine dining in Punta Islita's restaurants.
Punta Islita's Restaurants
Hotel Punta Islita offers two exquisite restaurants, Alma and Aura Beach Club. Whether you're in the mood for an authentic Costa Rican culinary experience at Alma Restaurant or prefer the casual atmosphere of Aura Beach Club, both venues offer distinct ambiances to best enjoy Hotel Punta Islita's fresh, local, and tasty cuisine.

Alma Restaurant offers stunning views of the ocean while showcasing the vibrant colors and flavors of Costa Rican cuisine. With a focus on locally sourced ingredients, Alma's Km 0 menu promotes sustainability and authenticity in every dish. Fresh vegetables, tropical fruit, and regional catch create a memorable dining experience for foodies.
For a more laid-back atmosphere, head to Aura Beach Club, nestled along the secluded Guanacaste beach. Enjoy lounging areas, private cabanas, and a family-friendly pool while savoring beachside snacks and lunch favorites such as sandwiches, hamburgers, and brick-oven pizza. Don't miss the fresh seafood specialties featuring regional catch like ceviche, salads, and specialty desserts.
Hotel Punta Islita's restaurants provide a dining experience that is both delicious and unforgettable.
Book your stay today and savor the incredible flavors of Punta Islita's dining scene!
Immerse Yourself in Local Culture
Hotel Punta Islita has built strong connections with the heritage and traditions of the Blue Zone region it is part of. The resort endeavors to create an authentic experience of Costa Rica through activities like sustainable cooking classes and craft workshops and actively encourages its visitors to get involved. The workshops are held in town and center around local culture, giving you an insight into the heritage of Punta Islita while teaching you new skills. Whether it's making a gift in the candle workshop, creating a keepsake to remember your own experiences in the keychain and magnets workshop, or trying Costa Rica's sweet dessert in the Mazamorra class, you're bound to learn (and create!) something new.
Book Your Escape to Punta Islita
With so many activities, every day at Punta Islita will be filled with enrichment of your mind, body, and soul. Time spent here is like a tonic and offers an antidote to the stresses of everyday life. If you're looking for luxury accommodation with breathtaking vistas, have a taste for Costa Rican culture, and enjoy adventurous activities to remind you why you're alive, then Punta Islita is the place for you!